6 May - 9 May 2021 in Shanghai (CN)
China International Glass Industrial Technical Exhibition (China Glass) is the largest professional exhibition in the glass industry within the Asia-Pacific region. This exhibition will cover subjects in the complete industrial chain in the glass industry, including production technology and equipment, deep processing technology and equipment, production and application, refractory materials, raw and auxiliary materials, tools, accessories and ancillary equipment, inspection and detection technology, software and its related equipment.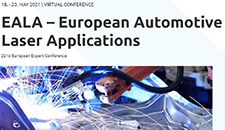 The European Automotive Laser Applications - EALA will take place this year virtual from May, 18th to 20th.
Battery contacting and laser welding of hairpins require a highly economical production tool. As much important is process monitoring, already in the pre-process but also during and after the welding process. Jens Reiser and Lutz König explain how laser technology is bringing forward the requirements of the automotive industry in terms of e-mobility.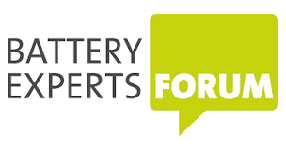 5 October to 7 October 2021 in Frankfurt / Main (DE)
The Battery Experts Forum is the biggest conference and exhibition for battery technology. The event takes place annually at Forum Messe Frankfurt. Over 100 experts from the leading battery manufacturers and users provide information on the newest trends, product developments and solutions.
Meet our team of experts for e-mobility !